Jesus Quiz -2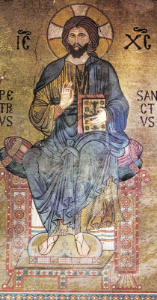 Eğitim
Q. According to the Gospel of Luke, Jesus was baptised at what age?
Q. What does the acronym "BC" in the year of 30 BC stand for?
Q. According to the Book of Acts, Jesus ascended into heave in which location?
Q. What is the name for the last week of Jesus's life?
Q. What did Jesus predict at the Last Supper?
Q. Which Jesus's apostle betrayed him?
Q. Jesus was baptised in which river?
Q. Which precious metal was given by the Three Wise Men at Jesus's birth?
Q. How many did Peter denied Jesus?
Q. What did the apostles think Jesus was when they saw him walking on water?
OPEN