Jesus Quiz -1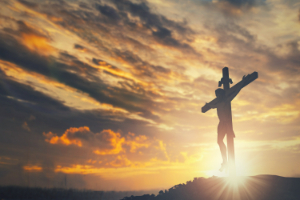 Eğitim
Q. What do Christians commemorate on Good Friday?
Q. Which holiday takes place each year to celebrate the resurrection of Jesus?
Q. In which modern-day city was Jesus born?
Q. At the Last Supper in Jerusalem, which food did Jesus and his twelve apostles eat?
Q. Which of the following is NOT another name of Jesus?
Q. What does the word "Jesus" literally mean?
Q. Jesus was baptised by which prophet?
Q. What is the main language that Jesus used to speak with his friends and family?
Q. What was the first miracle made by Jesus?
Q. Jesus was executed in Jerusalem by which ancient empire?
OPEN