BCIW Pre-Test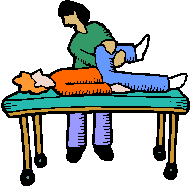 quiz
Q. 1. The facility's philosophy does not have to be compatible with that of the college and the PTA program.
Q. 1. The ACCE makes the final decision regarding student placement
Q. 1. How many items are included in the WEB CPI?
Q. 1. How many weeks of clinical experience are included in the PTA 263 course?
Q. 1. A student who requires clinical supervision less than 25% of the time working with new patients or patients with complex conditions and is independent working with patients with simple conditions. The student is capable of maintaining 75% of a full-time physical therapist assistant's patient care workload with direction and supervision from the physical therapist. What level of student does this scenario describe?
OPEN